10.05.2015
|
Exhibitions and Machine Tools
Romi shows highly productive machinery at EMO 2015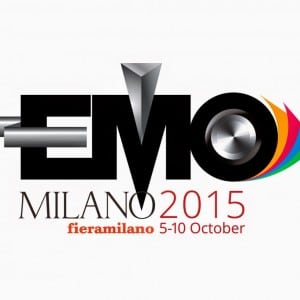 Company presentes machining solutions and highlights Burkhardt+Weber presence in its portfolio
Santa Bárbara d'Oeste – Romi, the Brazilian leader in the industrial equipment market, with 85 years of history and over 150,000 machines installed across the globe, will take its tradition in quality, reliability and innovation to Europe's most important metalworking exhibition, EMO.
The event takes place from October 5 to 10, at the Fieramilano, Milan – Italy. Romi's booth has over 200m² (2150 sq.ft) and will be showing four machines that are examples of quality, reliability, and technology for production, designed to meet the highest demands from our European and worldwide customers.
– Teaching Lathe CNC ROMI C 510: Combining the versatility of a conventional lathe with the power of a CNC machine in one easy to use powerful machine, the ROMI C 510 it´s the perfect machine for small batch turning with speed and precision.
– Turning Center ROMI GL 350B: Designed for medium to high production, the ROMI G L350B is built on a robust monoblock structure with high cutting power. Counting on 4 axis and a sub spindle, the GL 350B is capable of delivering highly complex parts in a single setup.
– Vertical Machining Center ROMI D 1000AP Direct Drive: the flagship from the D range, known for its robustness and high machining performance, ROMI D 1000AP DD is the perfect machine for mould makers, associating high feed speeds on the axis and spindle to great power to cut metal, to provide a significant increase in productivity and profitability.
– 5-axis Vertical Machining Center ROMI DCM 620-5X: designed for making both simple and highly complex geometry parts, the ROMI DCM 620-5X offers high technology paired with great robustness and building quality. Capable of high feed speeds, angular range of ±110° on the B axis, and simultaneous interpolation on all 5 axis, enabling highly complex parts to be made in a single setup, which dramatically reduces production time and increases productivity.
"Our continuous presence at EMO reinforces the strong relationship between Romi and our European customers. We invite the visitors to see the solutions we have to offer, both on our high performance machines and on high level reliable service", states Luiz Cassiano R. Rosolen, Romi's CEO.
Since 1st September, Romi counts on a new Technology Center in Piacenza, Italy, improving the company's level of service to the Italian market. In this facility customers will a find a one-stop-shop for all services: machine demos, training, workshops, technical visits, as well as having all after sales support for spare parts.
Romi can be found at Hall 11, booths G31 and G33, where visitors will get full support from the commercial and technical teams to find the best solutions and applications from the machines to solve the most challenging production problems, as well as presenting the products from the German machine manufacturer Burkhardt+Weber. Based in Reutlingen, Germany, B+W is recognized for its high performance and ultra-precise machine tools, and is part of the Romi group since 2012.
Exporting capital goods since 1944, Romi has extensive experience supplying machines worldwide whilst offering local support on sales and service through its subsidiaries in the United Kingdom, Germany, Spain, France, Italy, United States and Mexico.
Machines displayed at EMO 2015:
Turning Center ROMI GL 350B: supports parts with up to Ø 350 mm. Equipped with two spindles- left hand side and right hand side – both with built-in motor. Left spindle: ASA A2-6" or A2-8" with a 25kW motor. Right spindle: ASA A2-5" with a 22kW motor. Has a 12 positions type M tool holder for machining on both spindles. Set with BMT-65 discs for fixed and power tools and Y-axis, making possible to turn, drill and thread off the centre, increasing the flexibility and productivity. Equipped with CNC Fanuc 0i-TD.
Vertical Machining Center ROMI D 1000AP Direct Drive: presents an extra robust structure, made in cast iron for high rigidity, vibration absorption, and excellent thermal and geometric stability. Offers feed speeds of up to 40m/min on axis X, Y and Z. Spindle speed of 15,000 rpm with a 18.5kW motor directly coupled to the spindle, offering great performance on complex profiles commonly found on moulds and aerospace parts. Delivers high cutting and finishing speeds (rpm and feed) in hard steel, cast iron, aluminium alloys and other materials, producing in less time and higher finishing quality comparing to a standard machine. Equipped with CNC Siemens Sinumerik 828D
Teaching Lathe CNC ROMI C 510: it can be used for a multitude of applications with a variety of combinations of chucks and tool holders. It accommodates 1,500mm in between centres, swing over bed of Ø 520mm and swing over cross slide of Ø 255mm. It can be fitted with a manual handling option to be operated as a conventional lathe. Equipped with CNC Siemens Sinumerik 828D
5-axis Vertical Machining Center ROMI DCM 620-5X: guarantees precision to a thousandth of a degree on simultaneous movement of all 5 axis. With ISO 40 spindle for BT40 tooling, offers maximum speed of 12,000 rpm and 18kW of power. The axis X, Y and Z run on highly rigid linear guides for fast movements of up to 36m/min. Automatic tool changer for up to 32 tools and controlled by CNC Siemens 840D.