07.02.2019
|
Exhibitions, Machine Tools and Plastic Processing Machines
Romi presents its latest innovations and technological solutions at Plástico Brasil 2019
Focused on providing high technology to the market, the company will be present at the exhibition for the plastics segment.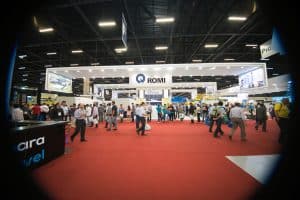 Santa Bárbara D'Oeste, February 2019 – Romi, Brazilian leader in the industrial equipment market, participates in the 2nd edition of Plastic Brazil, an important meeting point for those involved in production for the plastics industry. The event is being held at the São Paulo Exhibition & Convention Center, Latin America's most modern exhibition pavilion, between March 25th and 29th. Romi will present the latest technological developments in its portfolio of products and services.
500m², the Romi stand (No. E106), will exhibit innovations from its line of machines for plastics as well as hosting the launch of the new generation ROMI D Series Machining Centers.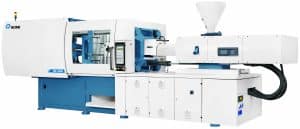 Among the highlights is the ROMI EN 220 injection moulding machine, which features the modern "Stop and Go" system, providing greater speed, high precision and low energy consumption, suitable for the most diverse market sectors, available on integrated solutions for PVC production, PET pre-molds and multi-material and multi-color injection.
Also on display is the ROMI ES 300, a hybrid injection moulding machine, developed for the production of parts that demand high injection ratio, maximum precision and ultra-fast cycles with very low energy consumption. The machine completes servo-motor drive movements, injection by accumulation and servo-valve, simultaneously.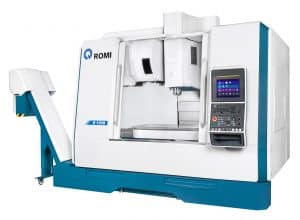 In the area of machine tools, Romi will exhibit the new generation model of its already established line of vertical machining centers. The ROMI D 1250 is a flexible machine, suitable for machining a wide variety of applications in both general production and tooling environments.
A team of experts will be available to visitors with any technical, commercial or financial queries. So, for a great return on investment and with excellent options available for any business seeking to update or improve their equipment and processes, please visit stand E106.
For the director of the Plastic Machinery Division, William dos Reis, the event is an excellent opportunity for new businesses. "When we have participated in events such as 'Plástico Brasil' in the past, we got the opportunity to present high quality technology and productivity solutions which helped to further consolidate Romi as the benchmark in the plastic industry" says the executive.
To find out more about what Romi will present in this year's edition of 'Plástico Brasil', go to www.romi.com, or follow Romi on Facebook, LinkedIn, Instagram or Twitter.